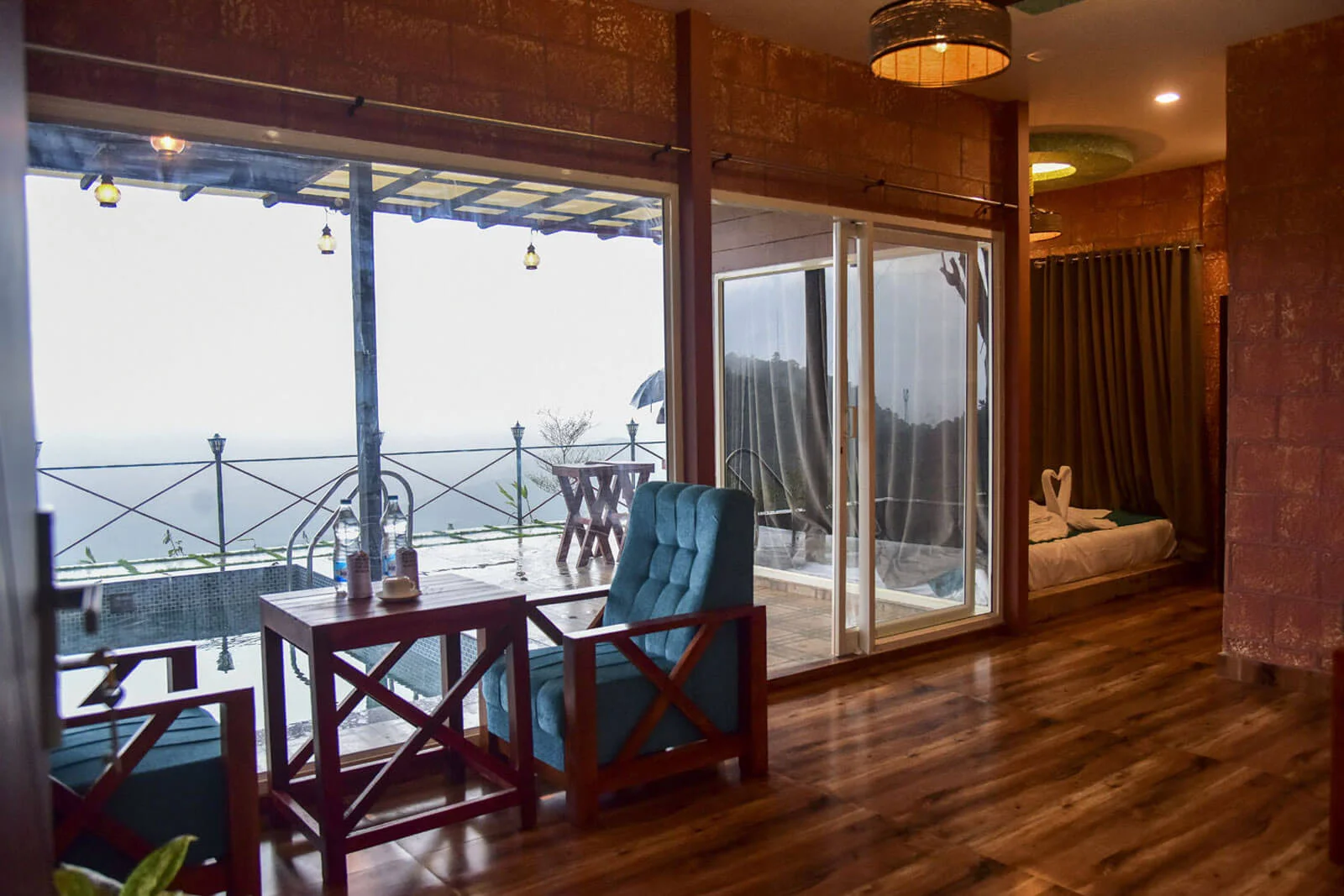 Luxury Resort Experience
Indulge in a Luxurious Resort Experience: Unforgettable Getaway
Terms and Conditions:
The private pool is only available for our private cottage guests.
A maximum of 3 adults and 1 child are allowed to use the private pool at one time. Overuse or damage to the pool will result in fines.
Online payment is preferred for guest convenience.
The remaining balance of the room rental should be paid upon check-in.
Outside food is not permitted in the resort, but in case of unavoidable circumstances, a fee of INR 2,000 will be charged for conveyance.
There is no common pool available on the premises.
In case of power issues, AC rooms may be transferred to non-AC rooms.
An inverter is available for backup power, but the AC and geyser will not work if there is a power outage.
Dinner can be ordered from the resort on an à la carte basis or on a per-head basis."
Cancellation Policy:
If a cancellation is made within 3 days of the booking, no refund will be given.
If a cancellation is made within 7 days of the booking, 50% of the booking amount will be non-refundable.