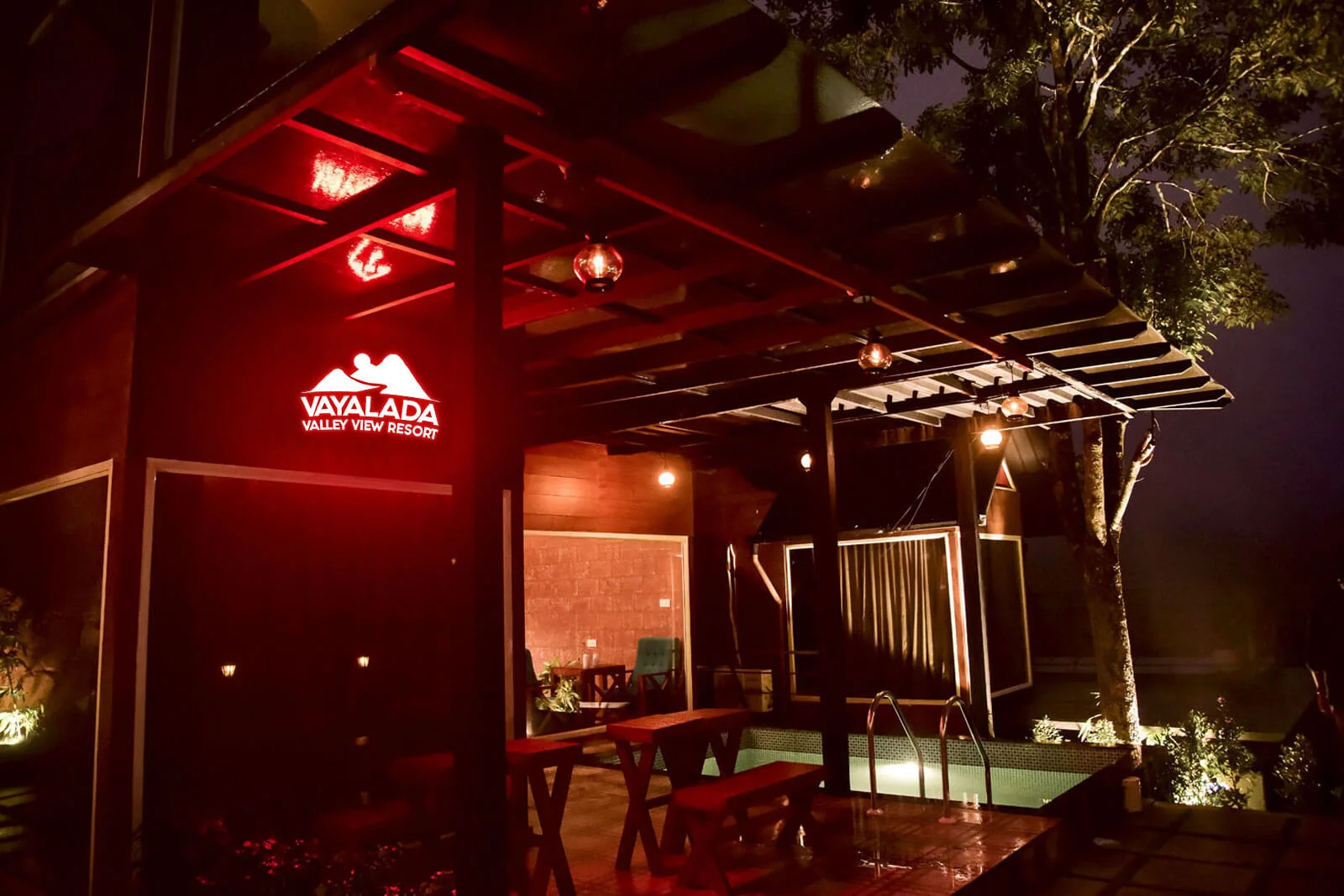 Luxury Resort Experience
Discover the Best Luxury Resort in Calicut, Kerala
VAYALADA VALLEY VIEW RESORT
Luxurious Resort in Calicut
Indulge in a luxurious retreat at Vayalada Valley View Resort, one of the best luxury resorts in Calicut, Kerala, boasting breathtaking valley views and private pool villas. This is one of the finest luxury resorts in Vayalada, Calicut, perfect for families, offering top-notch amenities and unparalleled natural beauty. Moreover a perfect location of luxury resorts in Kozhikode for couples. Experience a lavish stay amidst the tranquil surroundings of Vayalada, Kozhikode, at one of the most sought-after luxury family resorts in Vayalada Kozhikode. Relax in the lap of luxury and soak in the stunning beauty of nature.
Starting at ₹6,999/-night
Valley View Room
Our valley view room offers scenic views of the Vayalada valley landscape among luxury resorts in Kozhikode for couples.
Weekday
₹10,000/- ₹6,999/-
Weekend
₹10,000/- ₹7,999/-
Starting at ₹7,999/-night
Private Pool Villa
Our private room villa provides guests with a private, self-contained room or suite that includes separate amenities and facilities.
Weekday
₹12,000/- ₹7,999/-
Weekend
₹12,000/- ₹8,999/-